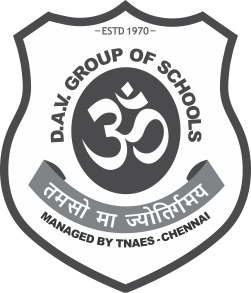 SUSHRUSHA - SERVICE WITH HUMILITY
An opportunity to experience compassion and kindness through volunteering
Sushrusha is a DAV Schools initiative in Chennai to get children qualifying for the Higher Secondary School to experience volunteering. The initiative will enable children to find the right opportunity to volunteer their time for a good cause. The experience of volunteering will enrich them greatly, give them exposure to social causes and help them use their time and skills for a worthy cause.
The primary objective of this 40-hour engagement is to try and instill in the child a sense of gratitude and deep empathy for those less privileged. The intended outcome is to create benefits to the organization's beneficiaries directly or indirectly (through allied activities).
A certificate of participation and completion will be provided at the end of the 40 hours of volunteering.
DAV Sushrusha is being implemented in partnership with iVolunteer - India's first and most trusted service for volunteering. For DAV Sushrusha 2020, iVolunteer has organised from the following NGOs. To know more about an NGO, you may visit their website by clicking on its logo. All the projects available from these organisations are listed below. Click on a project for details. Project details also list the NGO name and website.
Choose your Sushrusha service project from the options below.
(You will need to login or register when you apply for a project)
Please wait...
Volunteer Opportunity Search