Supply of food ration and essentials for Corona Relief
Essentials supply relief campaign was undertaken during the 1st Corona wave and the national lockdown. The campaign ended as the urgency and the scale reduced. Our volunteers, donors, and partners made this happen - our sincere thanks to them all!!
If you want to support with food, ration or medical supplies in the later Corona waves, please do contact us at admin@iVolunteer.in .
Update: 52,500 Kg of relief material helping cook and serve about 490,000 meals to 3,500 families and almost 5,00,000 people - See below for details of distribution
Important: Essential Relief Packages are running out of supply now while more communities are appealing to us for support. You can support about 2 weeks of family ration for Rs 700 (cost of 2 movie tickets) or $10. Donate Now
| | | | | | |
| --- | --- | --- | --- | --- | --- |
| Date | Locations | Relief Packs | Total Relief (Kg) | Meals Supported | People Supported |
| 20 Apr'20 | Pune | 1,000 | 15,000 | 1,40,000 | 5,000 |
| 23 Apr'20 | Beed | 1,500 | 22,500 | 2,10,000 | 7,500 |
| 27 Apr'20 | Gurgaon | 200 | 3,000 | 28,000 | 1,000 |
| 9 May'20 | Ghaziabad | 300 | 4,500 | 42,000 | 1,500 |
| 14 May'20 | Gurgaon | 500 | 7,500 | 70,000 | 2,500 |
| Total | | 3,500 | 52,500 | 4,90,000 | 17,500 |
The COVID-19 pandemic has inflicted immense misery and suffering on people. The lockdown has left the migrant labourers, daily-wage earners, and homeless struggling for essentials like food for survival.
To provide effective relief we need 3 critical elements:
Credible organisation to identify the needy and manage distribution
Quality essentials sourced at a competitive cost and reliable transport services
Continuous funding to source, transport and distribute as above
On a mission to provide urgent relief in the form of Essential Food & Supplies Relief Packages to those worst affected by lockdown, 3 partners combined their strengths: iVolunteer - India's most trusted and largest initiative for volunteering, Chintu Gudiya Foundation - a US-based Foundation, and Rahul Chawla (Indian entrepreneur and member of BMW Foundation's Responsible Leaders network).
The need for relief is urgent and huge. And we need your support to provide essentials like rice, wheat flour, pulses, cooking oil, and personal hygiene items like soaps so that the families are able to survive a few additional weeks.
Each Relief Package weighs an average of 15 kg and can sustain a family of 5 for 2 weeks. Contents include:
5 Kg Rice
5 Kg Aata (Wheat flour)
2 Kg Daal (Pulses)
½ Kg cooking oil
1 Kg Salt
2 Kg Onion/Potato Or Basic condiments - Haldi (turmeric) and Laal Mirch (Red Chilli) Powder
1 soap + 1 detergent for personal hygiene
Note: Contents are suited to the local consumption, availability, and distribution for eg, removing atta for the rice eating community (and add more rice) or replace onions with spices. 1 such relief package may be able to serve 140 meals and costs about Rs 700 or USD 10
HOW: Delivering essential reliefs has 3 essential components:
Assessment of community needs - iVolunteer has reached out to its network of grassroots organisations to understand where the need is most critical. At many of these organisations, its volunteers and India Fellows (a service leadership program for young professionals) are already working with the community and hence have a direct presence and network. They are helping compile the communities, locations, number of people affected, and profile.
Sourcing of quality and competitively priced food and essentials - Rahul Chawla (entrepreneur, Responsible Leader, and ex-Board member of CII's Young Indians initiative) is leveraging this network and goodwill to sourcing food & essential supplies of high quality and low costs; and secure logistics for delivery to remote community locations across India.
Distribution to affected communities - Its own set of Volunteers, India Fellows, and partner community organisations are managing the distribution to the needy and in compliance with the safety procedures.
Partner Organisations for distribution:
The present partners who are handling community distribution include:
Thermax Foundation
Manavlok Foundation, Beed (Maharashtra)
Rostrum Foundation, Pune
BG Foundation, Gurgaon
Distribution Images from Beed
Distribution in Ghaziabad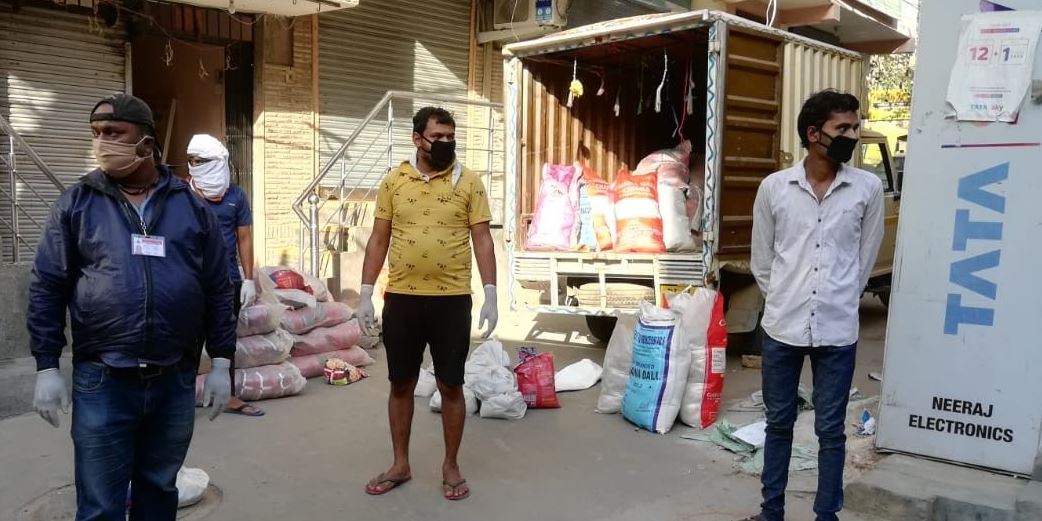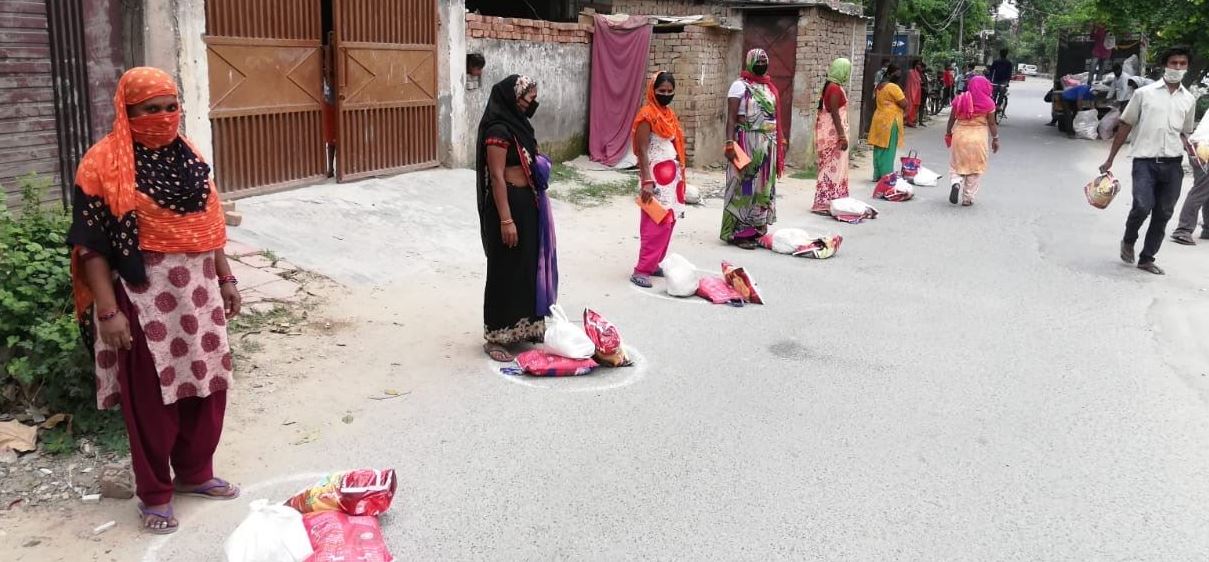 Please wait...
GoVirtual
Please wait...
Volunteering for Covid Relief