Whiteboard
Announcement: Free Volunteer Management System (VMS) account for partner NGOs to recruit new volunteers and manage existing ones. Partner and request for a demo NOW!
Whiteboard supports NGOs with strategic advisory through a panel of senior industry experts in core organisation management functions like marketing, HR, finance, planning, governance, and communication.
It aims to be an engaged and dynamic volunteering eco system where NGOs have access to senior executives to support them achieve their mission.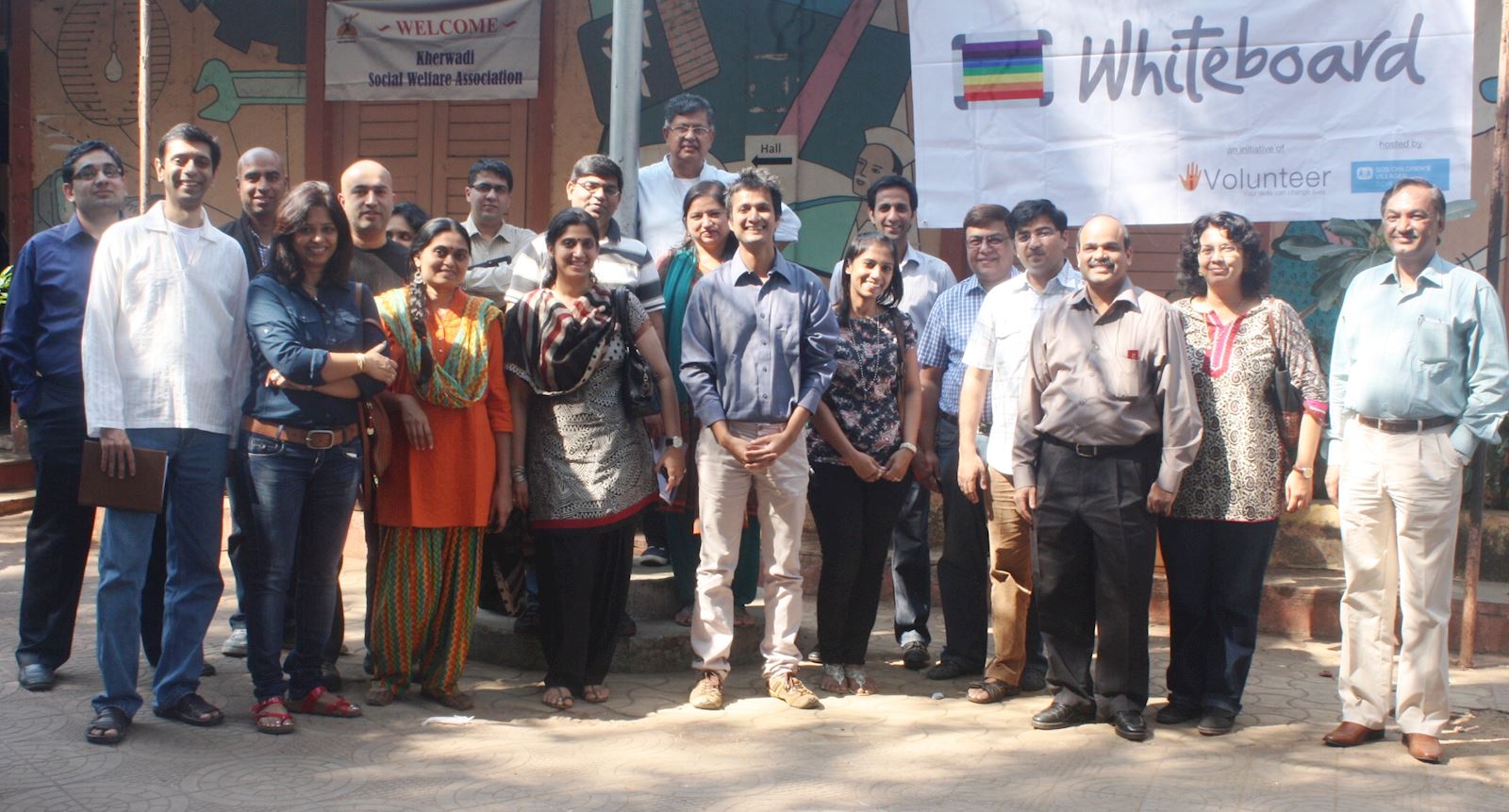 WHO
A panel of people with well documented and proven expertise (either by qualification or work experience of no less than 10 years in that domain) meets once in 6 weeks usually on a Friday evening or a Saturday morning. The meeting lasts for about 3-4 hours
WHAT
The non-profit will make a presentation of the work that they do, their challenges and the specific help that they need to improve their efficiency.

WHY
The intent is to engage people with proven skills expend the same to empower people and organisations.

WHEN
The panel provides immediate feedback at the end of the presentation and possible actionables to address some of the challenges. Usually after such a panel meeting, experts on the panel agree to offer hands on, one on one support to the CEO on specific areas where they can help.
HOW
This is voluntary and a mutually agreed upon interaction between the CEO of the non-profit and the Whiteboard member. The expectation is that each member commits to the 4 hour once in 6 weeks meeting and an additional 3-4 hours on the one on one guidance which maybe a meeting, on email or on the phone with the CEO of the presenting non-profit organisation.
Interested? Write in to whiteboard@iVolunteer.in
Volunteer Opportunity Search