What If You Could do One Thing on One Day to Change the World?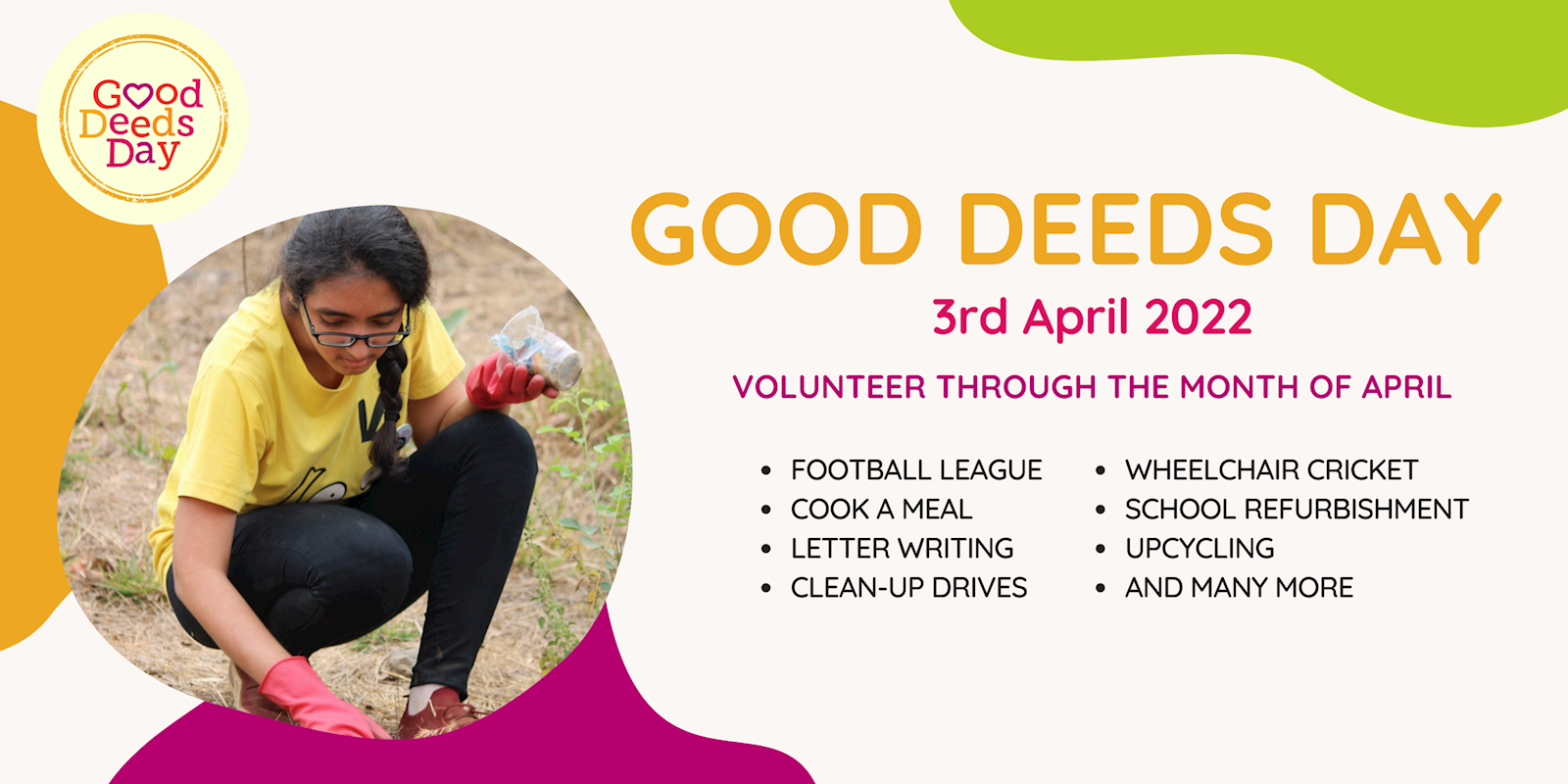 Good Deeds Day is a global movement that unites 4 million people from over 108 countries to do good deeds for the benefit of others and the planet. It's never a bad time to do good deeds, but if you needed a reason, there's no better ocassion than this.
iVolunteer has been participating in Good Deeds Day since 2017 by organising various volunteer projects engaging thousands of volunteers and partnering with several non-profits and other organisations to celebrate simple acts of volunteering and service to humanity.
We are celebrating Good Deeds Day on 3rd April 2022 and throughout the month of April, with several projects lined up all over India that give you the opportunity to come forward and do a good deed, to put a smile on someone's face and feel the joy of doing good!
Projects range from painting a school wall to playing football with children, writing letters to strangers, cooking a meal to thank someone who makes your life better and many more. Check below for an opportunity that interests you and sign up today!
If you have any other ideas for Good Deeds Day or want more information, write to priyanka@iVolunteer.in. You can know more about Good Deeds Day, useful resources, ideas, and tips by clicking here
Please wait...