Leader in Volunteer Engagement
Welcome to the Leader in Volunteer Engagement application page. This is where you tell us how you engage volunteers at your organisation. This category is open to organisations (any registered entity) with a clearly defined social purpose of leveraging the power of volunteers in an exemplary manner that have engaged a number of volunteers on specific projects in between January 2022 & August 2023.
The applicants will be assessed on the basis of:
Their volunteering policy, volunteer engagement and training processes
The efficacy and success of their volunteer management practices
The initiatives that ensure positive volunteer experiences
The impact of volunteer work on the Organisation's mission left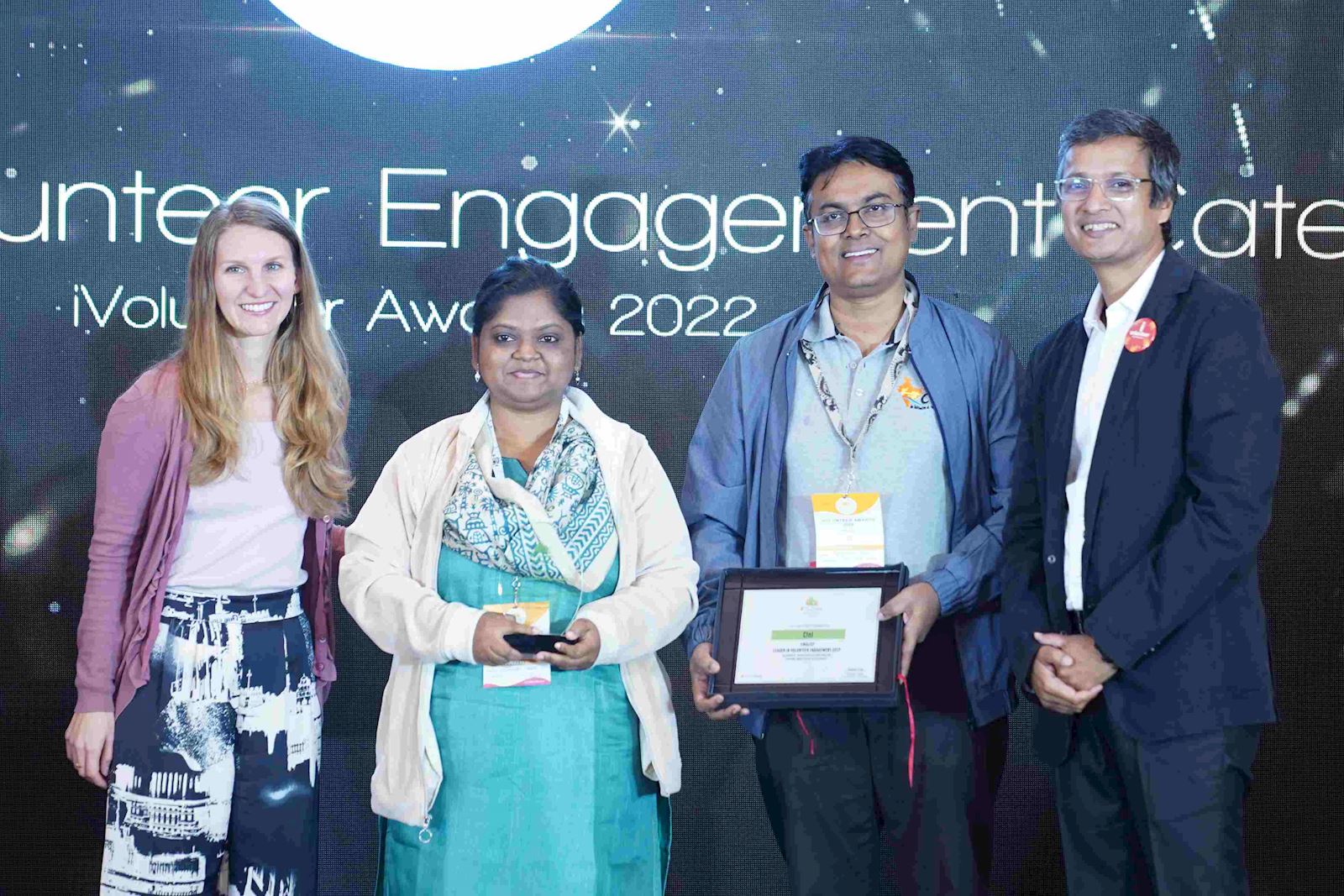 To Apply for the Leader in Volunteer Engagement category:
In case you have any difficulties in filling the application form, write to us at:
awards@iVolunteer.in
Follow us to receive regular updates and interesting information about the iVolunteer Awards.
Selection Process
Applications Received and screened
The awards team will conduct an initial screening of all entries submitted to the iVolunteer Awards.
Expert Panel & Public Voting
If your entry is selected, a brief summary of your volunteering experience will be uploaded on the iVolunteer Awards website. This synopsis of your work will serve as your public profile that people will use as a reference to know and learn more about you and to vote for you. In parallel, a panel of experts will also review all applications
Finalists Shortlisted
The five applicant profiles that receive the highest number of votes as well as five applicant profiles shortlisted by a 'Panel of Experts' will then be presented to the Grand Jury.
Grand Jury Selects Winner
The grand jury that comprises of representatives from diverse walks of life, will meet virtually and select a winner. The winner names will be kept confidential to the Awards Committee.
Winners declared!
The winner in the Volunteer Hero category will be announced alongside other winners at the iVolunteer Awards Ceremony.