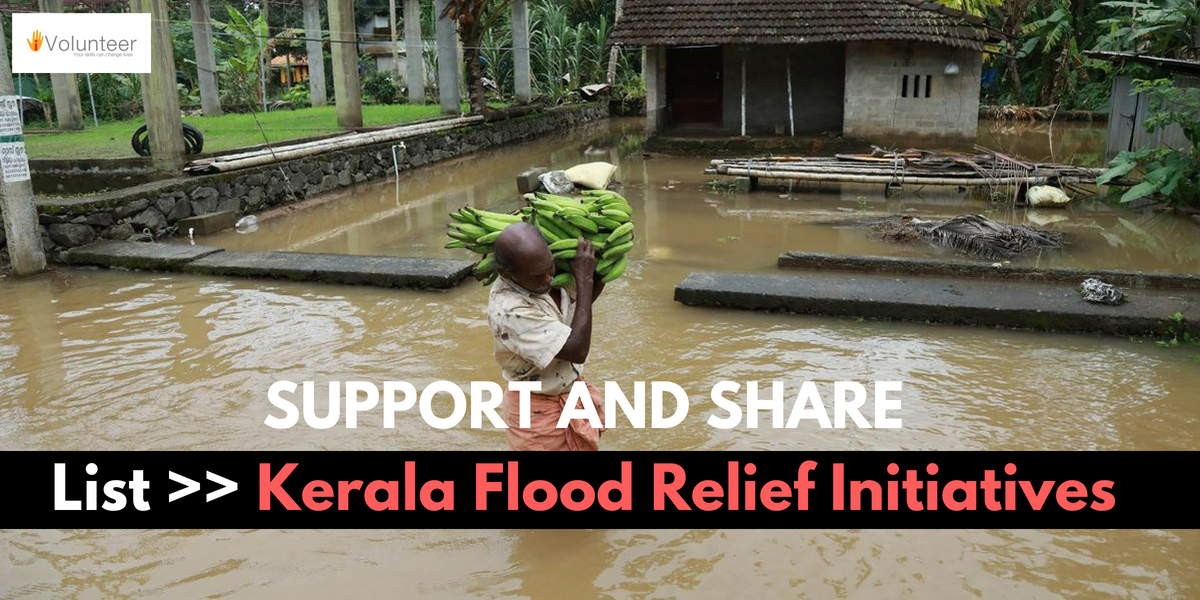 Update: Ernest Mathew Matta, Senior Manager with iVolunteer, shares in this blog his experience visitng the Koviloor village as part of his trip carrying flood-relif material to Kerela.
--------------------
Kerala, a state known for its pristine beauty and standing out in India for its high literacy rate, is facing a natural calamity. Residents of Kerala everyday face the loss of life, property and some times even dignity.
Heres how we recommend you do your bit to contribute to the needy:
Locate the needs: Surely, you would not want your contribution to be wasted, least of obstruct the relief efforts. So study the need - a simple search will help.
Decide on how you would like to contribute: not everyone can do everything, but everyone can do something. So look at the needs and see how best can you contribute.
Identify how to route your contribution - the below listed relief and rehabilitation initiatives have been compiled by iVolunteer to give you a quick start. You may also find other avenues to direct your support. Just make sure that you look them up to establish their credibility.
Do as directed or Contact directly if you feel the need
*The links shared here have been compiled based upon publicly available information. Please exercise your own judgement while selecting and contributing through any of these. This list is not comprehensive. If you are aware of other credible relief efforts, please so refer them to us for including in the list. Contact us here
Please wait...
Upcoming Skill Based Volunteering Projects
Please wait...
Volunteer now in Delhi
Please wait...
Volunteer now in Mumbai
Please wait...
Volunteer-now-in-Hyderabad
Please wait...
Volunteer now in Pune
Please wait...
Volunteer now in Bangalore
Please wait...
Volunteer now in Kolkata