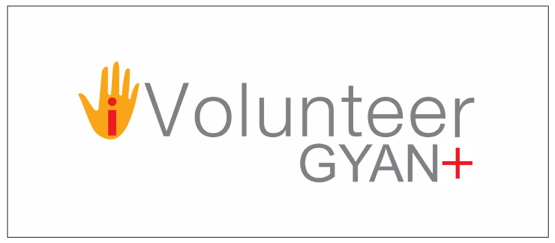 (April 15- April 19, 2019)
About GYAN+
We're on a mission to connect your cause to the people who care the most.
PROBLEM NGO's FACES
India is the second most populous country in the world and fifth largest economy. Despite being a rapidly growing economy, India has not managed to alleviate all its social problems effectively. However, in the contemporary society, the problems that people are facing, especially the marginalized community is much more complex. Solving a complex social problem most often demands the involvement of multiple stakeholders. With the existing scenario, there are two major stakeholders working towards social development; Social Enterprises and Not-For-Profit Organizations.
Social Enterprises play the role of change agents that blend methods from the worlds of business and philanthropy to create social value that is sustainable and has the potential for large-scale impact. Growing social disparities, inaccessible low-cost solutions to the multitude of problems, lack of knowledge support are some of the factors that are increasing the demand of Social Enterprises in India.
On the other hand, Non-Government organizations (NGOs), being a major arm of civil society have a crucial role in the country's development process. Founders and leadership teams are drawn mostly based on passion and technical know-how of the cause being addressed. An experience of creating or scaling up an organization is acutely missing in social development organizations.
However, there is a visible gap of management capacity at most organizations with a social mission. Specifically, there is a dearth of programs that support the development of key executives of growing organizations. This often leads to stretched leadership that struggles with managing organizational growth.
WHAT IS GYAN+
GYAN+, an initiative of iVolunteer supported by Singapore International Foundation – is an Organization Management and Leadership development program that aims to strengthen the management capacity of growing development organisations by through training and mentoring focused on the key executives of such organisations. Given the time constraints that the executives already face, the program is structured with a short contact training followed up with ongoing mentoring support.
----------Speaker----------
We're on a mission to connect your cause to the people who care the most.
Ayesha Kohli
Ayesha Kohli has over fifteen years of experience as a communications specialist. Her background includes working in brand management, public relations, and journalism. She currently runs two companies - Sparq Communications, set up in 2012-a content creation consultancy that takes on B2C (business to consumer) and B2B (business to business) projects involving editorial and social media strategy and implementation.
Clients have included lifestyle, technology, design and education companies. She also set up a fashion accessories label called "Ayesha Cashmere" in 2014 where she oversees design, production, marketing and distribution of handcrafted premium cashmere scarves. Within two years of launch, Ayesha Cashmere scarves are available in New York, Singapore, Sydney and Jakarta on various online platforms and have a growing base of fans.
Angilay Davy
Angie started her career as a Social Worker heading a new department for recalcitrant drug abusers and thereafter she worked in different capacities with children from low-income and abusive families; orphanage; and adults who have been incarcerated.
She later specialized in Human Capital Development, specializing in Learning & Development, in both the public and private sectors for the past 20 years. She is experienced in Organisational Learning and Development with a focus on leadership; building teams; managing diversity at work and personal development in individuals in the Asia Pacific. She is the Senior Consultant/ Facilitator of Management Synergy Pte Ltd and Ad Principium Consulting.
She has an outgoing personality with excellent interpersonal skills. She enjoys working across different cultures and discovering innovative ways to deliver a learning experience.
Angie is passionate about people and in empowering them to realize their potential to make a difference in their sphere of influence and to perform at their peak in their careers by connecting to their true self. She is now in the journey of re-igniting to her passion in counseling.
Ms. Irene Chia
Irene has more than 17 years of Organisational Development (OD) experience. Her focus is on leadership and team development; change management; and organisational learning. Her interventions aim at addressing attitudes, beliefs, values and systemic structure to bring out the potential in individuals and organisations, helping them to thrive in evolving landscapes.
Irene coaches groups and individuals with focus ranging from business, organisation, career, life purpose, relationships to cross roads in life. To complement her group and one-on-one coaching, Irene uses psychometric tools and assessments to anchor and draw insights for her approach. She is certified in more than 15 different assessment tools to measure areas from culture, interest, behaviours, brain dominance, personalities, relations orientation, talent, emotional intelligence to potential.
Irene also designs and facilitates programmes on coaching and mentoring for senior and middle managers. Her strength is in connecting with people and swiftly discerning the heart of the issue. Having connectedness as her top strength, she is able to see the spectrum of perspectives across an organisation.
She consults in Singapore and across Asia. Prior to her consultancy career, Irene had led multiple teams in social and community development, policy-making and business development. She leads a team of facilitators with diverse training expertise. As an OD practitioner, her passion is in bringing out the best in individuals to leverage the link between human capital and positive business outcomes.
As a contribution to the society, Irene volunteers as a coach, mentor and guest speaker both locally and around the world. She is the Deputy Chairman of the Advisory Board to Myanmar Business Answers and Micro Empire, a not-for-profit organisation seeking to alleviate poverty through business start-ups. She is also one of the International Specialist Volunteers with the Singapore International Foundation reaching out to Vietnam and India; Mentor with the University of Southern Queensland; Strengths Coach with Kansas University; and guest speaker with her alma mater amongst others
Ms. Chen Jinwen
Jinwen is an Assistant Manager of Research and Programmes at the Lien Centre for Social Innovation. Trained in human geography and qualitative research, Jinwen holds a Master's (Research) and Bachelor's Degree in Geography at the National University of Singapore. She also has varied experiences in the social and non-profit sector. She has worked in a range of sectors from healthcare, international development and environment, and has been involved in strategic management, communications, consulting and research. Her passion is in harnessing research and education to address social and environmental issues.
Where: The Mirador, Kurla, Mumbai
Participation fees: INR 5000 per participant (inclusive of refreshments and lunch)
Program Schedule - Sep 24, 2018 to Sep 28, 2018 - 9 am to 6 pm
Day 1 - Sep 24, 2018

Theory of Change

Understanding the main concepts of Theory of Change

Defining the Theory of Change for your Organisation

Using the Theory of change to set select organisational goals for 2018-2019

Day 2 - Sep 25, 2018

Project Management Basics

People: Managing up, Managing down

Enabling and accelerating team performance

Work styles - discovering self and others

Day 3 - Sep 26, 2018

Learn strategies of Aware, Accept and Adapt model

Performance management

Communicating leadership style

Connecting with staff and encoraging the HEART

Day 4 - Sep 27, 2018

Introduction to Outreach

Marketing

Communication strategy and channels

Day 5 - Sep 28, 2018

Brining it all together

Wrap up
Contact mumbai@iVolunteer.in for any queries.