Mission
To make India pothole-free
About Pothole Raja
PotHoleRaja is a social movement made to spread awareness about road safety and also to protect the lives of the people of India.
Our main focus is to make roads pothole-free. We take steps to save numerous lives that fall prey to road accidents every year. As a social venture for the well-being of people, we do realize the threat resulting from potholes on roads. By fixing these potholes, we want to save precious lives, use waste materials for a sustainable future, and also save tons of fuel that are waster every year.​
We leverage public-private people to partnership and engage citizens, employees, and the transgender community to help us in our venture of making roads potholes free. This instills in them a sense of nation-building.​
Plastic and other waste materials are harmful to nature. But we use them as our main weapon to fight the problem of potholes. Backed by technology, we make use of plastic other Eco-friendly methods to preserve the condition of the Indian roads.
We ensure to provide you with safer and well-maintained roads. Our methods are affordable and eco-friendly. With the help of our Transgender/underprivileged friends, we can solve the problem of potholes.
We work towards the betterment of both private and public roads. From repairs to maintenance, they want to make the Indian roads free of potholes and also the best in class. Together with your cooperation, we want to make the lives of the citizens of India a little safer and better.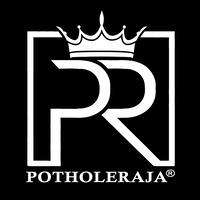 Bangalore, KARNATAKA, 560072